Careers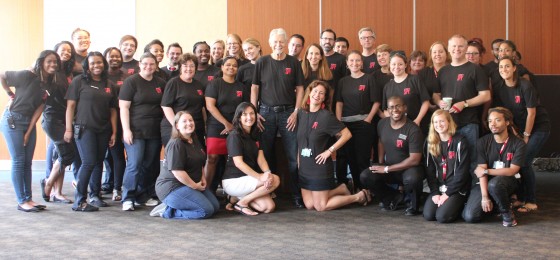 The International Spy Museum offers a dynamic and rewarding work environment where employees are valued, recognized and dedicated to providing an extraordinary Museum experience. We are looking for creative and talented individuals eager to help us grow and build our expanding organization.
Current Available Positions
---
Graphic and Web Design Specialist

The Museum is currently seeking a Graphic and Web Design Specialist to manage a of a variety of projects primarily involved in print design and production, electronic communication, and website updates. Under the direction of the Director of Communications, this position works closely with the Museum's Creative Agency to ensure all output is kept within the brand and design standards of the Museum.
Retail Sales Team Leader

The Museum is currently seeking a Retail Sales Team Leader with an upbeat positive attitude and ability to engage customers and keep the sales floor energized and Sales Associates motivated. Under the direction of the Retail Operations Manager, this position leads the team to meet daily sales goals and exceed customer expectations. With a constant eye on the sales floor, the Team Leader adjusts staffing as needed to ensure customers are acknowledged and have an engaging positive experience in the Spy Store.
Facilities Manager
The Facilities Manager is responsible for handling all maintenance-based activities throughout the SPY complex including efficient monitoring and operation of the Museum's overall physical plant comprising all HVAC, plumbing, electrical, and mechanical systems. Under the direction of the Director of IT and Facilities, you will manage the facilities team in a safe, efficient, and professional manner. Your excellent customer service skills and strong leadership will help ensure the safety of staff, visitors, and Museum property. Additional duties include minor construction projects, assisting staff, serving as a liaison with contractors, and professional event preparations.
The International Spy Museum is an equal opportunity employer.