Sisterhood of Spies - Celebrating Women in Espionage
Explore the shadowy world of espionage and uncover the secret history of female spies whose heroic achievements, courage and strength outshine James Bond.
These remarkable women completed some of the most daring missions in history, using everything in their power to gain information, and risking it all for a cause they believed in.
FEATURED EXHIBITS

Spies and Spymasters

Covert Action/Exfiltration

World War II

Who Would've Guessed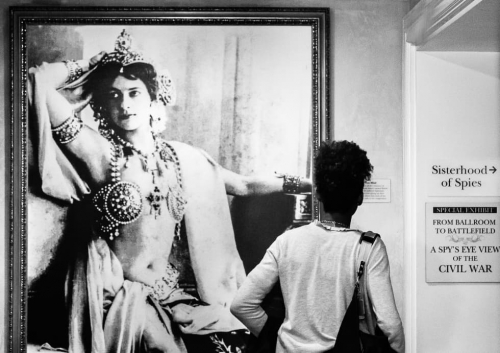 MATA HARI
Mata Hari embodied all the intrigue of espionage and remains the most famous female spy in history. The dancer turned WWI spy is said to have seduced diplomats and military officers into giving up their secrets. In February 1917, French authorities arrested her for espionage after intercepting an enemy telegram implicating her as a German spy. She was accused of revealing details of the Allies' new weapon, found guilty and sentenced to death. A femme fatale, using sex appeal to entice, manipulate…and extract secrets. It's the stuff of Hollywood movies. That is the legend and legacy of Mata Hari.

View an ornate bodice that belonged to Mata Hari now on display!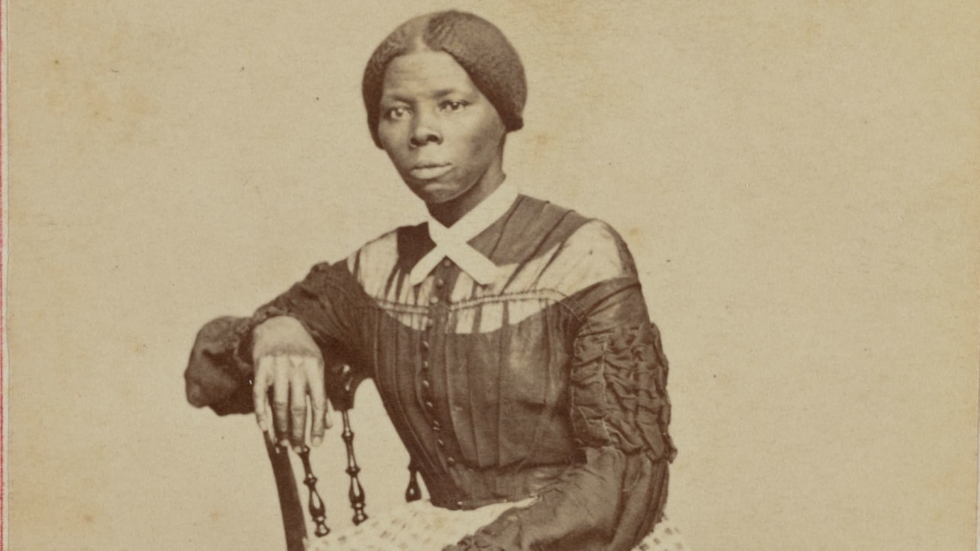 HARRIET TUBMAN
Born into slavery, Harriet Tubman escaped bondage in 1849 and became a conductor on the Underground Railroad. Known as Moses, she led more than 300 enslaved people to freedom and "never lost a single passenger." A Union spy and military commander, Tubman collected intel behind enemy lines. She also led three US gunboats and 150 African American soldiers on a raid rescuing 750 enslaved people and destroying Confederate estates. Explore her story in the Museum's Who Would've Guessed exhibit.

VIRGINIA HALL
Of the many women who served in the OSS, field agent Virginia Hall was one of the most distinguished. Undaunted by her artificial leg, she created a spy network and helped organize and arm French commandos behind enemy lines. Posing as a dairy farmer, she scouted potential drop zones while herding cows. Later, she tapped out Morse code messages over wireless radio to officials in London. She radioed intelligence reports, coordinated parachute drops of supplies, oversaw sabotage missions, and planned ambushes of German soldiers. Virginia Hall was the only female civilian in WWII to receive the coveted Distinguished Service Cross. After the war, Hall became one of the CIA's first female operations officers. See her suitcase radio in the Museum's Spying in WWII exhibit.

JOSEPHINE BAKER
Iconic singer and dancer Josephine Baker is best-known for her entertainment career that spanned five decades. She was also an agent for French intelligence during WWII.
As the story goes, Nazi guards were so star-struck by Baker, known in various circles as the "Black Pearl," that they let her slip across the border without trouble — not knowing she carried secret messages written in invisible ink on her sheet music. After the war, Baker was awarded the French Legion of Honor for her service. View her original sheet music on display in the Museum's Who Would've Guessed exhibit.

MARLENE DIETRICH
German born Marlene Dietrich became a U.S. citizen after defying Hitler's orders to return to her native Germany. The sultry performer risked her own safety to entertain American troops at the front lines during World War II. In 1944, the OSS tapped Dietrich to record songs for broadcast to German troops. Her nostalgic reading of German lyrics was intended to lower morale and promote defection. After the war, she received the Medal of Freedom, America's highest civilian honor. See her propaganda album in the Museum's Propaganda exhibit.


NOOR INAYAT KHAN
Born the royal daughter of an Indian pacifist, Noor Inayat Khan was an improbable candidate to become a wartime operative. Khan trained as a radio operator with Britain's Women's Auxiliary Air Force. In 1943, recruited by the Special Operations Executive (SOE), she became the first female wireless operator sent to occupied France. For three months, Khan carried a suitcase radio (over 30 pounds) and single-handedly maintained communications between London and occupied Paris, helping 30 Allied airmen escape while she evaded capture. She was arrested by the Gestapo and eventually executed. In 1949, Noor became the first woman of south Asian descent to be awarded the George Cross for her service in the SOE, the highest civilian decoration in the United Kingdom. Explore her story in Spying in WWII exhibit.
JULIA CHILD
Years before she learned to cook, Julia Child worked for the OSS during World War II. Child had wanted to join military services, but was denied because of her height – a statuesque 6'2. However, she was not too tall to join the OSS. While she started out as a secretary, soon enough she was given more responsibility within the Agency. Her superiors praised her drive and cheerfulness, saying she inspired other workers. She helped develop a shark repellent, so sharks would no longer accidentally trigger bombs. Ever modest Child said, "I was not a spy, only a lowly file clerk." She received an Emblem of Meritorious Civilian for her work. Explore her story in the Museum's Spying in WWII exhibit.
SANDY GRIMES
Sandy Grimes is a former CIA Officer who co-investigated and uncovered the actions of notorious spy Aldrich Ames. She is a twenty-six-year veteran of CIA's Clandestine Service, who spent most of her career working against the former Soviet Union, supporting some of CIA's most valuable penetrations of the KGB and GRU. She joined the CIA in July 1967, shortly after graduating from the University of Washington with a degree in Russian. She and the late Jeanne Vertefeuille co-authored Circle of Treason, which details their personal involvement in the search for and identification of fellow officer Aldrich Ames, one of the most destructive traitors in American history. The book was also the basis for the ABC mini-series "The Assets", which aired in 2014.
JONNA MENDEZ
Jonna Mendez is a former Chief of Disguise in the CIA's Office of Technical Service, often compared to "Q" in the Ian Fleming novels, Ms. Mendez was also a specialist in clandestine photography. Her 27-year career, for which she earned the CIA's Intelligence Commendation Medal, included operational disguise responsibilities in the most hostile theaters of the Cold War, from Havana to Beijing to Moscow and ultimately into the Oval Office. She is currently an author, lecturer, teacher and consultant on intelligence matters. She has co-written several books with her husband Antonio Mendez, including Spy Dust: A True Story of Espionage and Romance, Argo and, most recently, The Moscow Rules. Explore her story in the Museum's "Tools of the Trade" exhibit.
MELISSA BOYLE MAHLE
Melissa Mahle is a former US intelligence officer and expert on the Middle East and counterterrorism. As a field operative for the Central Intelligence Agency (CIA), she worked against many of the key challenges to US national security, including running operations against al-Qaeda terrorists and illicit networks selling weapons of mass destruction. She received a Presidential Letter of Appreciation for her work on the Middle East Peace Process and numerous exceptional performance awards from the CIA for her recruitment of agents and collection of intelligence. Ms. Mahle is the author of the book Denial and Deception: An Insider's View of the CIA from Iran-Contra to 9/11.
Explore the Permanent Exhibition