Careers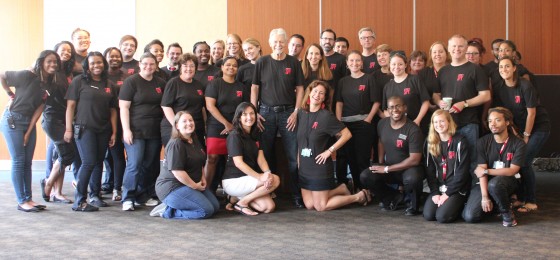 The International Spy Museum offers a dynamic and rewarding work environment where employees are valued, recognized and dedicated to providing an extraordinary Museum experience. We are looking for creative and talented individuals eager to help us grow and build our expanding organization.
Current Available Positions
Human Resources
Human Resources Assistant
The Human Resources Assistant will provide a variety of HR specific administrative support to 130 plus employees on all personnel matters related to the day-to-day operations of the International Spy Museum. This position is a 25 hours per week. Monday through Friday.
Retail
Retail Store Manager
The International Spy Museum Store is an environment and retail business where building a great team is vital. An environment where doing whatever it takes is the baseline and going above and beyond to create a "WOW" experience for our customers is commonplace.
The Retail Manager leads and is accountable for maximizing sales and profitability through team leadership, coaching and development, creative sales strategies, merchandising, operational excellence, and sound business decisions.
It is important for the Retail Manager to be an independent self-starter, have a positive can-do philosophy, and have a background in coaching and developing staff. A bachelor's degree is preferred and 5 years of high-volume ($4-5M+) retail experience including 4 years in a lead Store Manager role are required for this position.
Retail Sales Lead
Provides the customer with an exceptional retail experience through proactive, positive engagement, product knowledge, customer service and selling skills. Assists and supports the Retail Operations Managers in leading staff and daily sales and customer service in order to achieve sales and profitability goals. Serves as a role model and "Manager in Charge" on the sales floor, coaching, counseling, mentoring, and training staff. Maintains cleanliness, appearance, stock levels and displays of the store. Performs store opening/closing duties as needed to include cash management and daily reporting.
Retail Sales Associate
The International Spy Museum Store is looking for energetic, goal-oriented, positive Retail Sales Associates (PT/Seasonal) to sell and provide customer service that exceeds the customer's expectations and enables us to achieve our sales goals. Working as part of a dynamic team your top priority will be interacting with customers on the sales floor and at the cash register to establish rapport, assist and sell to the customers in our store. You will also participate in stocking, visual merchandising, housekeeping, and inventory maintenance.
Sales
Group Call Center Coordinator
Position and Candidate Qualifications Summary: The Group Call Center Coordinator provides customer service to patrons wishing to book group visits by phone or email. Candidate works under the Sales Director (and Senior Guest Services Administrator/POS Administrator to a lesser extent). Candidate must possess excellent verbal skills, computer skills (MS Office Suite, Siriusware or previous use of database/reservation systems), excellent written communication skills, understands complex processing systems, and the ability to work well in a team-oriented environment.
Security & Facilities
Facilities Manager
The Facilities Manager will be responsible for managing all maintenance based activities, ensuring professional event preparations in the Spy Museum's complex and managing the facilities team. The proper candidate will exhibit excellent customer service skills and provide strong leadership for Facilities personnel in a safe, efficient and professional manner.
Security Corporal
The Security Corporal will support the Security Lieutenant / Captain ensuring the overall physical safety and security for all visitors and staff, artifacts, exhibits, and private property of the International Spy Museum.
This position shall supervise the Security Officers and provide them leadership, guidance, and training. They will control visitor access and crowd flow, monitor CCTV cameras, provide and ensure exceptional customer service, maintain exits/entrances, operate elevators, perform thorough security functions, and staff assigned is given.
The work requires considerable physical exertion such as climbing stairs, standing, exposure to extreme weather conditions, occasional long periods of overtime, rotating shift work and may require defending oneself and others against physical attack. It may involve high risks with exposure to potentially dangerous situations that are inherent in providing a variety of security and emergency medical care services that require a range of safety and other precautions in situations where conditions cannot be controlled.
Security Officer
The Museum is seeking qualified individuals to join the Museum Security team and provide a safe and enjoyable visitor experience and work environment. Team members work with guests and in the Museum, averaging between 20-30 hours weekly.
International Spy Museum is an equal opportunity employer.
------------------------------------------------------------------