Careers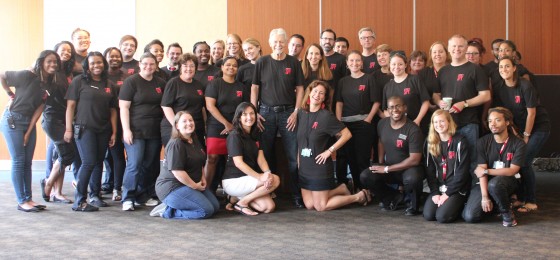 The International Spy Museum offers a dynamic and rewarding work environment where employees are valued, recognized and dedicated to providing an extraordinary Museum experience. We are looking for creative and talented individuals eager to help us grow and build our expanding organization.
Current Available Positions
---
Sales Account Associate

The Museum is currently seeking a Sales Account Associate to continue to take a highly successful sales team to the next level. The candidate will work on maintaining existing and growing new event, group and voucher market segments. This includes solicitation events, working with trade groups and best utilizing the CRM. Candidate will enjoy working in a team setting, thrive on creativity, think outside the box and have a desire to not only meet goals, but exceed them.
Operation Spy Guide - Seasonal

The Museum is currently seeking Seasonal Operation Spy Guides to bring the cutting edge exhibition, Operation Spy, a true-to-life spy operation, to the public. Role-playing as a Special Operations Officer, Guides facilitate guests through various missions filled with action, adventure and intrigue. This live-action experience will challenge you to improvise and react quickly to changing group dynamics. It is your mission to ensure the experience is as fun and as exciting as it can be!
Retail Manager

The Museum is currently seeking a Retail Manager who is an independent self-starter, has a positive can-do philosophy, and a background in coaching and developing staff. This position leads and is accountable for maximizing sales and profitability through team leadership, coaching and development, creative sales strategies, merchandising, operational excellence, and sound business decisions.
Retail Buyer

The Museum is currently seeking a Retail Buyer to purchase and manage inventory for our fast-paced, high-end 5,000 square foot specialty store and our e-commerce sight. This position's responsibilities include implementing product development, buying and merchandising programs to maximize sales and profits, increasing sales per customer, and inventory turnover. As a buyer, the role will analyze, track, and manage inventory to ensure proper mix and availability of product. Identify and procure timely, trend-right, quality, mission-driven products that customers want to buy.
Security Corporal

The Museum is currently seeking a qualified individual to work in our Security Department. Applicants will supervise a team of security officers that protect the Museum collection, ensure the safety of Museum guests and employees, and provide an engaging visitor experience. This is an hourly position, hours worked will be between 35-40 hours weekly with open availability. Full benefits package included.
Security Officer

The Museum is seeking qualified individuals to join the Museum Security team and provide a safe and enjoyable visitor experience and work environment. Team members work with guests and in the Museum, averaging between 20-30 hours weekly.
The International Spy Museum is an equal opportunity employer.