Careers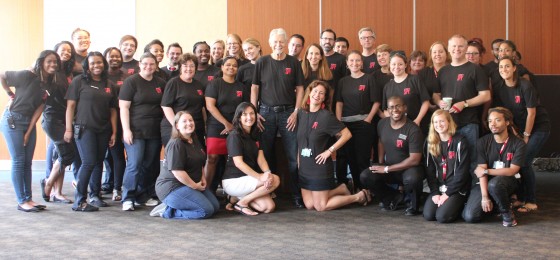 The International Spy Museum offers a dynamic and rewarding work environment where employees are valued, recognized and dedicated to providing an extraordinary Museum experience. We are looking for creative and talented individuals eager to help us grow and build our expanding organization.
Current Available Positions
---
Operation Spy Guide
The International Spy Museum (SPY) is searching for qualified new recruits to join their Operation Spy Team. Top recruits will demonstrate the ability to create a memorable experience for Museum guests while maintaining a fun atmosphere.
Jr Database Administrator
The Museum is currently seeking a Jr Database Administrator to work internally as part of the Museum's IT support team. This position will be responsible for productive contributions to the overall direction, design, implementation, support, and administration of the Museum's critical databases and applications. Responsibilities include virtual and physical server infrastructure, including SAN storage and associated failover cluster configuration. The proper candidate will act as contributing member of a small team with overlapping responsibilities consisting of a Database Administrator, IT Assistant Director and a Network Technician.
Security Officer
The Museum is seeking qualified individuals to join the Museum Security team and provide a safe and enjoyable visitor experience and work environment. Team members work with guests and in the Museum, averaging between 20-30 hours weekly.
Retail Sales Lead
The Museum is seeking qualified individuals with exceptional retail experience through proactive, positive engagement, product knowledge, customer service and selling skills. This role assists and supports the Retail Operations Managers in leading staff and daily sales and customer service in order to achieve sales and profitability goals. Serves as a role model and "Manager in Charge" on the sales floor, coaching, counseling, mentoring, and training staff.

Learn More
Retail Sales Associate
The International Spy Museum Store is looking for energetic, goal-oriented, positive Retail Sales Associates (PT/Seasonal) to sell and provide customer service that exceeds the customer's expectations and enables us to achieve our sales goals. Working as part of a dynamic team your top priority will be interacting with customers on the sales floor and at the cash register to establish rapport, assist and sell to the customers in our store. You will also participate in stocking, visual merchandising, housekeeping, and inventory maintenance.
Exhibit Developer (ED)
We are seeking an exhibit developer to be part of the exhibit development team to manage the creation of one or two of the new permanent exhibitions (5,000‐10,000 sq. ft.). Working under the supervision of the Project Director and the Lead Curator, s/he will help shape the intellectual content and all visitor activities featured in the exhibitions. The Project Manager supervises the exhibition teams on all issues related to logistics/installation.
Project Manager
We are seeking a Project Manager to plan, coordinate, and implement the logistics/installation and opening of seven permanent exhibitions in the new International Spy Museum. This project is characterized by exhibits with complex concepts and interactive and technological means of content delivery; involve multiple contracts/vendors; substantial financial and personnel demands; and being installed in a new, yet to be designed building with design and construction requirements of accessibility, security and objects preservation.
The work requires significant coordination within the exhibitions teams and with other offices and individuals. The PM gets everything done by leading people over whom he/she has no direct authority. All the Museum's major components are integrated, dependent on each other and external activities and events. The PM must be expert, flexible and adept at responding to changing events.
Book Receiving Associate (P/T)
An exciting and challenging opportunity for an individual with an interest in History and the Intelligence World. Minimum 1-2 years experience in retail or books, and receiving. Experience with receiving books a plus. Unload incoming book merchandise and ensure the accuracy of received shipment. Check, unpack, prepare and facilitate the flow of books to the sales floor. Organize and store back-stock in various stock locations and assist in recovery and replenishment of books on the sales floor.
International Spy Museum is an equal opportunity employer.