Limited Tickets Available
Tickets are sold out for Wednesday, July 6.
Advance ticket purchase is highly recommended for future dates.
Plan Your Visit
VENUE OPTIONS
ROOFTOP TERRACE
The landscaped Rooftop Terrace on the 8th floor of the Museum can accommodate events for as many as 150 for a seated meal or 200 for a reception. The terrace can be combined with the 7th floor space to host a grand event for up to 700 guests.
BALLROOM
The Museum's 7th floor Ballroom provides breathtaking, unparalleled panoramic views from the US Capitol to the Washington Monument to the Potomac River. The contemporary space sets the stage for a wide range of events and includes state-of-the-art technology.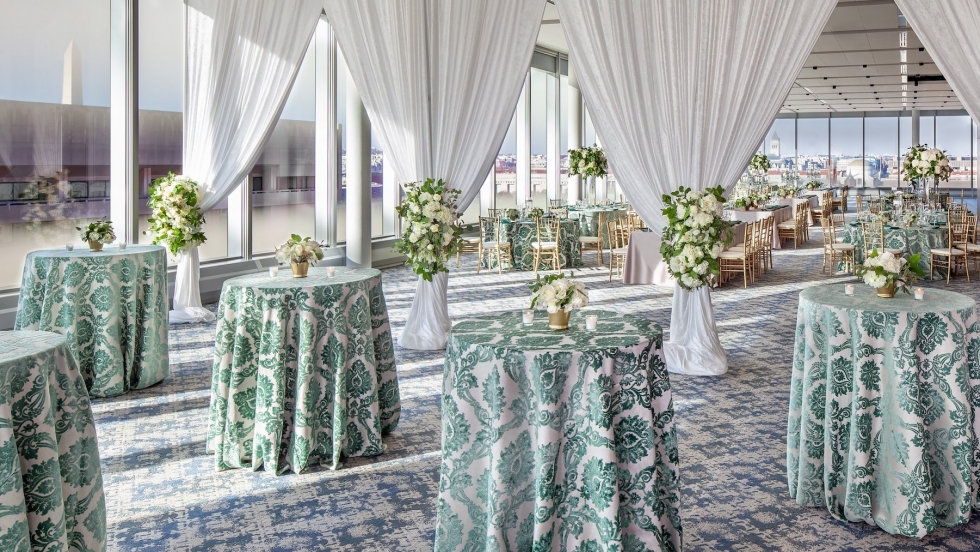 LOBBY & THE VEIL
For a true SPY experience, host up to 190 guests in the Museum Lobby, where you can mix and mingle amongst large-scale artifacts.
Our Veil, located on the third floor of the Museum, is the perfect spot for a cocktail reception for up to 100 guests or an intimate dinner for up to 40 guests. The Veil is one of the most unique locations in the Museum, where stunning architecture and views create an unforgettable experience.
Review list of amazing approved catering companies who can help you wine and dine your guests.
Get more information on Spy Museum's different event space capacities including the Ballroom, Roof Terrace, Lobby, and Veil.
Directions to the Spy Museum
The new Museum is located in the heart of L'Enfant Plaza, just south of the Smithsonian Castle on the National Mall and directly across from the United States Postal Service Headquarters in Southwest Washington, DC.
See full brochure on the Spy Museum's Private Event spaces, additional private event options, and more photos!
Ready to book? Fill out an Event Request Form and one of our experienced agents will be in touch to finalize details.
Take a virtual tour of our Rooftop Terrace and 7th floor Ballroom.