Rendezvous Info
Saturday, February 18, 2023
International Spy Museum Store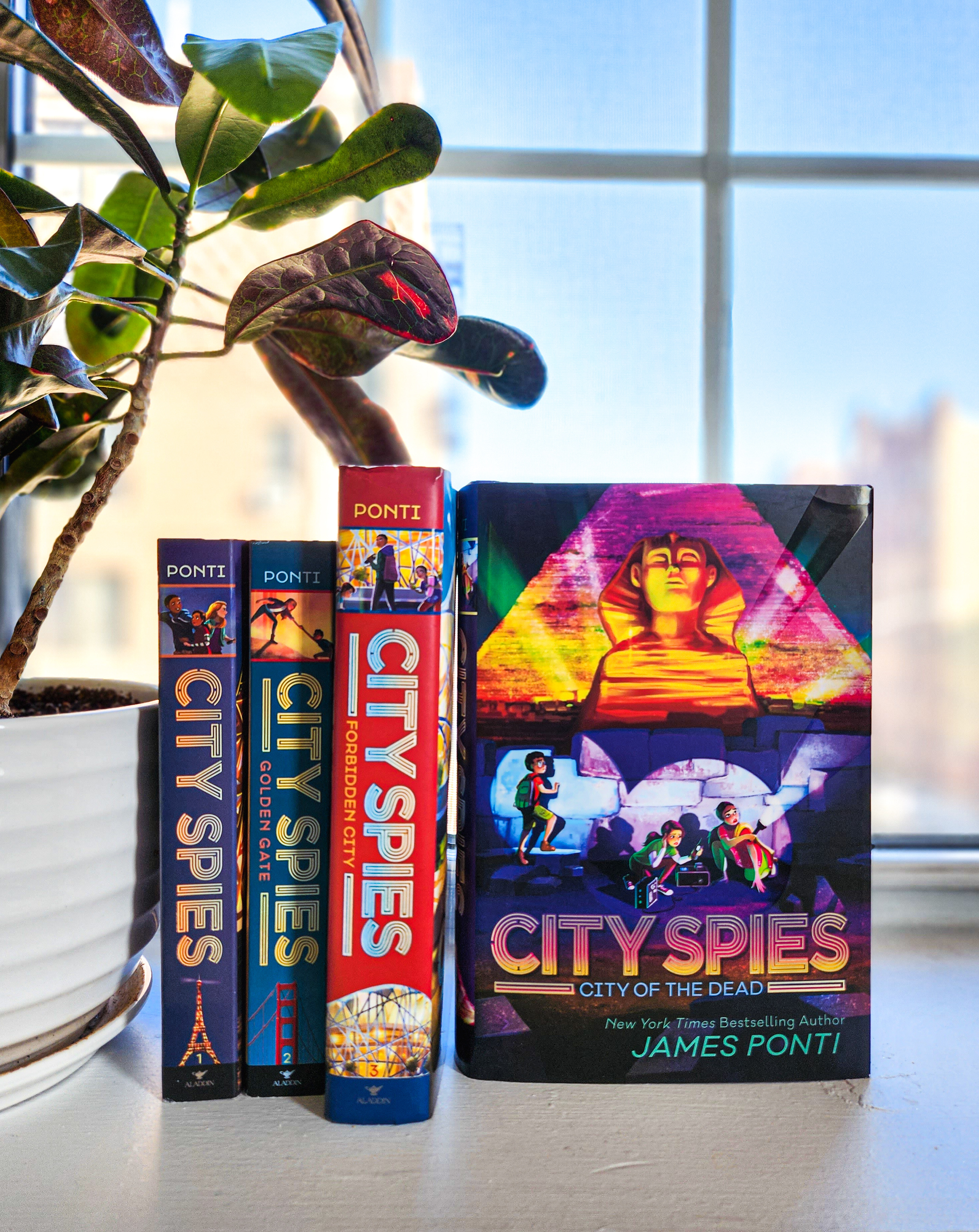 CITY SPIES: CITY OF THE DEAD
SUMMARY:
Aladdin is thrilled to publish CITY OF THE DEAD (on sale February 7, 2023; ages 8-12). In this fourth installment in the New York Times bestselling City Spies series from Edgar Award winner James Ponti, the young group of spies go codebreaking in Cairo in another international adventure perfect for fans of Spy School and Mrs. Smith's Spy School for Girls.
Codename Kathmandu, better known as Kat, loves logic and order, has a favorite eight-digit number, and can spot a pattern from a mile away. So when a series of cyberattacks hits key locations in London while the spies are testing security for the British Museum, it's clear that Kat's skill for finding reason in what seems like randomness makes her the perfect candidate to lead the job.
And while the team follows the deciphered messages to Egypt and the ancient City of the Dead to discover who is behind the attacks and why, Kat soon realizes that there's another layer to the mystery.
With more players, more clues, and involving higher levels of British Intelligence than ever before, this mission is one of the most complex that the group has faced to date. And it's also going to bring about a change to the City Spies…
Great multicultural cast of characters! Nicknamed for the various cities they hail from around the globe, Brooklyn, Kat, Sydney, Paris, and Rio—represent an impressive range of ethnicities, personal backgrounds, and unique skill-sets—making them a spectacular team of spies that truly offer something for every reader.
City Spies has it all! Action and adventure, intelligence and intrigue, humor and heart—plus lots of fun contemporary references and believable interpersonal dynamics to keep things moving on multiple levels. Every book in the series so far has been a New York Times bestseller, with appearances on the hardcover, paperback, and series lists.

NOTE: This event is FREE and open to the public. No museum ticket needed to access the Spy Museum Store.
CONTRIBUTOR BIOGRAPHY:
JAMES PONTI (he/him/his) is the New York Times bestselling author of three middle grade book series: City Spies, about an unlikely squad of five kids from around the world who form an elite MI6 Spy Team; the Edgar Award–winning Framed! series, about a pair of tweens who solve mysteries in Washington, DC; and the Dead City trilogy, about a secret society that polices the undead living beneath Manhattan. His books have appeared on more than fifteen different state award lists and he is the founder of a writers group known as the Renegades of Middle Grade. James is also an Emmy– nominated television writer and producer who has worked for many networks including Nickelodeon, Disney Channel, PBS, History, and Spike TV, as well as NBC Sports. He lives with his family in Orlando, Florida. Find out more at JamesPonti.com.