Seventy-nine years ago today—June 16, 1943—Noor Inayat Khan was flown to France on a small Lysander plane to take on the dangerous job as a wireless operator for Britain's Special Operations Executive (SOE) in Nazi-controlled France. The daughter of a Sufi mystic from India and an American mother, Khan became an unlikely World War II heroine.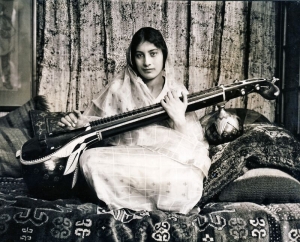 Raised in a lush suburb of 1920s Paris, Khan was an introspective musician and writer, dedicated to her family and to her father's spiritual values of harmony, beauty, and tolerance. She did not seem destined for wartime heroism. Yet, faced with the evils of Nazi violence and the German occupation of France, Khan joined the SOE and trained in espionage, sabotage, and reconnaissance. For crucial months of the war, Khan was the only wireless operator sending critical information to London from Paris, significantly aiding the success of the Allies on D-Day.
Join us for a discussion with Arthur J. Magida, author of Code Name Madeleine: A Sufi Spy in Nazi-Occupied Paris. Magida will share the rich details he gleaned from dozens of interviews, newly discovered manuscripts, official documents, and personal letters about this valiant young woman.
Auto-generated closed captioning will be available for this program.