Milton Maltz
Founding Chairman of the International Spy Museum
Milton Maltz is the founder of the International Spy Museum. He founded Malrite Communications Group, Inc. in 1956 and served as its Chairman and CEO until he sold the company in 1998. Under his direction, Malrite became one of the most successful operators of radio and television properties in the country, with stations in major markets like New York and Los Angeles. In 1985, he was the recipient of the prestigious Dively Award for Entrepreneurship, receiving a Chair from the Harvard Business School. Mr. Maltz served as Director of Key Bank, and in 1996 was inducted into the Cleveland Business Hall of Fame. Two of his outstanding civic endeavors have been the creation of the Maltz Family Foundation and his involvement in the founding and development of the Rock and Roll Hall of Fame and Museum, in which he played a major role in obtaining the project for the City of Cleveland. Active in numerous philanthropic and civic organizations, Mr. Maltz and his family work to support various charities both nationally and internationally. Mr. Maltz earned a B.S. degree in journalism from the University of Illinois. A veteran of the United States Navy, Mr. Maltz developed an interest in intelligence and national security issues when he worked for the National Security Agency in Washington, DC. In 2021, Mr. Maltz published his memoir A Passion for Broadcasting: Stories of My Life. Available exclusively through the Spy Museum Store, all proceeds benefit the Museum's research, exhibitions, and educational programming.
James Gomez
Vice Chair
President and COO of The Malrite Company, James Gomez oversees the operational and financial management of business affairs for all company projects including the Maltz Museum of Jewish Heritage in Cleveland, Ohio and the Maltz Jupiter Theatre in Jupiter, Florida. Mr. Gomez has been involved with the International Spy Museum since its inception and led the award-winning project to build the Museum's new L'Enfant Plaza location in Washington, DC. Prior to joining The Malrite Company in April 2000, Mr. Gomez spent more than six years in the public and private accounting industries. He served as a Senior Consultant and Auditor for Ernst & Young, LLP, where he worked in the Assurance and Advisory Business Services Groups. Mr. Gomez also heads The Maltz Family Office, a broad investment organization that also oversees a number of philanthropic projects. Mr. Gomez has a bachelor's degree in business and accounting from Cleveland State University.
John T. Avalos
Board Member
John Avalos has 24 years of experience within the public and private sectors with a focus on business development, profit-and-loss management, and corporate functional operations. His expertise spans the defense, intelligence, and civil markets. Mr. Avalos currently serves as the Chief Growth Officer for Arcfield. He previously served as Chief Operating Officer at SOSi and Corporate Vice President for Business Development at Booz Allen Hamilton and BAE Systems. Prior to joining the private sector, he served over eight years in the US Army supporting intelligence operations in the US and overseas for both tactical and national-level agencies and customers. Mr. Avalos currently serves as an Advisory Board Member at Toffler Associates and formerly served on the Executive Committee for the Northern Virginia (NOVA) Chamber of Commerce and on the Intelligence and National Security Alliance (INSA) Advisory Committee.
Jeremy Bash
Board Member
Founder and Managing Director of Beacon Global Strategies LLC, Jeremy Bash spent the past 20 years advising national leaders and chief executives on a range of strategic, management, legal, and policy issues. Mr. Bash is an expert on national security affairs, serving as National Security Analyst for NBC News and MSNBC where he provides commentary and analysis on North Korea, China, Iran, NATO, US counterterrorism operations, cybersecurity, and current counterintelligence investigations. He served as Chief of Staff in two national security departments or agencies: first as Chief of Staff to the Director of the CIA (2009-2011) and as Chief of Staff to the Secretary of Defense (2011-2013). He is a recipient of the Department of Defense's Distinguished Public Service Medal, the CIA Director's Award, the Distinguished Intelligence Medal, and the Donovan Award from the National Clandestine Service. In 2010, Time Magazine named Mr. Bash one of the nation's Top 40 Civic Leaders Under 40.
Thomas M. Becker
Board Member
Tom Becker served as the 17th President of the Chautauqua Institution before retiring in January of 2017. He joined the Chautauqua Institution in 1985 as Vice President of Development. In this role, and later as Chief Executive Officer of the Foundation, he managed the growth of the Foundation into a professional fundraising organization. Through his tenure, he raised over $200,000,000 in support of the Institution and successfully guided a capital campaign to build, rebuild, and endow nearly all of the program facilities of the Institution. Mr. Becker received his bachelor's degree from Xavier University and his Master of Public Administration from Indiana University. He is a recipient of the Distinguished Alumnus Award from the Indiana University School of Public and Environmental Affairs and the Lifelong Learning Award from Teachers College Columbia University. Mr. Becker is President Emeritus of The Lincoln Institute for Land Policy in Cambridge, Massachusetts, and currently serves on the board there as well as the boards of The Ralph C. Sheldon Foundation of Jamestown, New York and The Claremont Lincoln University in Claremont, California.
Governor James Blanchard
Board Member

Born in Detroit, Michigan, Gov. Blanchard served four terms in the US House of Representatives before taking over what was described as "the toughest governor's job in America." Newsweek magazine credited him with being one of the best governors in America. He chaired the Democratic Governors Association. Gov. Blanchard was appointed Ambassador to Canada by President Bill Clinton in 1993 and served in that capacity until 1996. Gov. Blanchard currently serves as Chair and President of the Foundation for the National Archives, Co-Chair of the Ambassador's Circle for the National Democratic Institute (NDI), and is Chair Emeritus, Government Affairs for the global law firm of DLA Piper.
P. James (Jim) Brady III, CPA
Board Member
With more than 40 years of experience as a global and domestic professional leader, Mr. P. James (Jim) Brady III, CPA is the Vice Chairman of Advisory Services for the alliantgroup's Strategic Advisory Board. Previously, Mr. Brady spent 25 years as a partner serving clients and running P&L businesses, including nine years as Regional Managing Partner for Deloitte within the Central Atlantic and Southeast regions. Furthermore, he spent seven years at Deloitte launching and building Audit and Advisory businesses in Russia and India. As the former COO and Vice Chairman of Grant Thornton, Mr. Brady developed and executed strategic initiatives and championed the operational integration of Grant Thornton's businesses and capabilities. Mr. Brady also serves on Bryant University's Board of Trustees, The US Chamber of Commerce Board of Directors, Wake Forest University's School of Business, and VisionSpring.
Robert Cardillo
Board Member
Robert Cardillo is a former director of the National Geospatial Intelligence Agency and has served in leadership positions with the Chairman of the Joint Chiefs of Staff, Defense Intelligence Agency, and the Office of the Director of National Intelligence. Mr. Cardillo is currently chief strategist and chairman of the board at Planet Federal, supporting strategic decision-making for future products and services that align with mission needs of the US Government. He is also president of The Cardillo Group, LLC and chairman of the United States Geospatial Intelligence Foundation. Mr. Cardillo serves on the Board of Directors of Synthetaic.
Lizette Corro
Board Member
Lizette Corro is the President and Chief Executive Officer of Corro Nobil Associates, a strategic planning and consulting firm. Prior to founding Corro Nobil Associates she spent eight years as Chief Executive Officer of two strategic planning, fundraising, and global event management agencies, where she developed and implemented growth strategies and events that substantially increased each firm's revenues and visibility. Ms. Corro also served as the Senior Vice President of Resource Development for America's Promise - The Alliance for Youth and a Managing Director at Orr Associates, Inc., a consulting firm that specializes in strategic planning, board development, capital campaigns, foundation management, and event management. She also led an earlier incarnation of Corro Nobil Associates which focused on consulting to the hospitality industry. Ms. Corro currently serves on the Board of Directors of the National Museum of Women in the Arts, World Central Kitchen, National Cherry Blossom Festival, La Cosecha Foundation, International Spy Museum, and the Orchestra of the Americas. She is an Associate Member of the Board of Visitors of Children's National Medical Center, and on the Board of Advisors of Post-Classical Ensemble.
Joe Fluet
Board Member
As CEO and founder of MAG Aerospace (MAG), Joe Fluet provides corporate leadership and strategic vision for MAG, the industry's most comprehensive "tip to tail" services provider for intelligence, surveillance, and reconnaissance (ISR), able to support federal, international, and commercial customers worldwide with ISR training, operations, and sustainment support. Mr. Fluet has founded and led multiple highly successful companies, in a wide array of industries. Earlier in his career, he served as a Washington, DC Attorney specializing in government contracts and international law. Prior to that he served as a judicial law clerk to the Chief Judge of the United States Court of Appeals for the 11th Circuit Court of Appeals. Mr. Fluet has also had a distinguished career in the military and national security. His career includes service in both active and reserve forces, spanning 20 years in a variety of aviation units. A veteran of conflicts in Iraq, Afghanistan, and other overseas locations, he is an experienced combat commander with expertise in security, combat aviation, special operations, and counter-narcotics.
Karyn Flynn
Board Member
Karyn Flynn is the founder of Holos, a weekly newsletter of health & wellness, longevity and purposeful living information and tips for women journeying through midlife. Ms. Flynn previously served as CEO of the Bay Area Discovery Museum (BADM) for eight and a half years. She was also a Trustee of the Bay Area Discovery Museum for more than five years, serving as the Chair of the Board of Trustees and Chair of the Development Committee. Ms. Flynn's previous experience includes investment management as a Vice President in Goldman Sachs's Private Wealth Management Group. She currently mentors veterans though American Corporate Partners and has served on the board of community organizations including the Bay Area Discovery Museum, The Financial Women's Association, Heyday Books, the Mountain Play Association, and Marin Advocates for Children. Ms. Flynn has been recognized as one of the Most Influential Women in Bay Area Business by the San Francisco Business Times.
Diane Frankel
Board Member
Diane Frankel is a well-known and highly regarded museum professional with 25 years of experience in the nonprofit arena. As a presidential appointee of President Clinton, she headed the Institute of Museum and Library Services in Washington, DC, an agency that provides funds for museum and libraries across the United States and is the largest federal cultural agency. She was founding director of the Bay Area Discovery Museum. Ms. Frankel previously directed the Children, Youth and Families Program at the James Irvine Foundation, and is currently a senior consultant with Management consultants for the Arts.
Gerald P. Hamilton
Board Member
Former Senior Intelligence Service Officer with the Directorate of Operations of the Central Intelligence Agency, Gerald Hamilton served with the CIA for 35 years in numerous senior management positions. The majority of Mr. Hamilton's career was devoted to overseas duty, primarily in Latin America, the Caribbean, Africa, South Asia and Europe. He is a recipient of the Distinguished Career Intelligence Medal, the National Clandestine Service Career Medal, and two Donovan Awards for Exceptional Performance. Mr. Hamilton held assignments at CIA Headquarters at the Office Director and Division Chief level and was appointed by former CIA Director Leon E. Panetta as the first Director of the Employee Resource Center.
General Michael V. Hayden, USAF (Ret.)
Special Advisor

General Michael V. Hayden is the highest-ranking military intelligence officer in the armed forces and served in the United States Air Force. He served as Commander of the Air Intelligence Agency and as the Director of both the National Security Agency and the Central Intelligence Agency. General Hayden is currently a Principal at The Chertoff Group and a Senior Advisor for the Center for Strategic and International Studies. He founded the Hayden Center for Intelligence, Policy, and National Security at George Mason University where he is a visiting professor. General Hayden chairs the Bipartisan Policy Center's Electric Grid Cyber Security Initiative and previously served on the Board of Directors of Motorola Solutions.
Tracy Iseler
Board Member
As the Growth and Strategy Lead for Accenture Federal Services' Defense and National Security Portfolio, Tracy Iseler defines the sector growth agenda, addressable market, and competitive positioning and marketing for all 17 Intelligence Community (IC) organizations as well as the Military Intelligence and Special Operations Communities. In this capacity, she is focused on translating commercial success into the IC for the greatest return to the Government and Mission. During her past 30 years of commercial experience at Accenture, Ms. Iseler served as the Global Managing Director for Growth and Strategy, Customer Relationship Management, and as a pivotal leader in transforming Accenture's Customer practice into a globally recognized customer centric forerunner. She has served as a board member on the National Military Intelligence Foundation and the Tipping Point Community Non-Profit Organization. Ms. Iseler is a graduate of the University of California at Santa Barbara and currently resides in Georgetown with her family.
Mary Kraft
Board Member

Americas Director of Services at HP, Mary Kraft has more than 30 years of experience in leading global business operations for a technology services organization. She is a respected dynamic leader, solutions provider, and team builder. Ms. Kraft strategically engages in business growth and development and ensures operational plans are in place to achieve organizational milestones and objectives related to fiscal management, employee administration, and customer experiences.
The Honorable Mary Beth Long
Board Member
Former Assistant Secretary of Defense, The Honorable Mary Beth Long was also the first female Chair of NATO's High Level Group (HLG). She served as the senior Defense representative to the Deputies' Committee at the National Security Council and held a number of other senior positions, including Principal Deputy Secretary of Defense for the Middle East, Africa, the Western Hemisphere, and Asia and Southeast Asia. To those credentials, she adds more than a decade of Central Intelligence Agency operational experience (1986–99) on terrorism, covert action, counter proliferation and other security issues. Ms. Long is a current member of the Bipartisan Policy Center's Task Forces on Syria and the Middle East, the CFR's Trans Atlantic Working Group, the US Chamber of Commerce's Defense and Aerospace Export Council, and USAID's Advisory Committee on Voluntary Foreign Aid. Ms. Long received the Medal for Distinguished Public Service, the Chairman and Joint Chiefs of Staff Joint Distinguished Civilian Service Award, the National Guard Patriot Award, and CIA Superior and Exceptional Performance Awards.
Tamar Maltz
Founding Board Member

Tamar Maltz is a graduate of Roosevelt University in Chicago with a degree in education, teaching in the Michigan and Maryland School Systems. Mrs. Maltz has served on the boards of Montefiore Home for the Aged and Friends of the Aaron Garber Library. She was a major stockholder and director of Malrite Communications Group, a national broadcasting firm. Mrs. Maltz has been a long time contributor to basic scientific research in the field of mental illness through the Brain & Behavior Research Foundation and served as a director of that organization. She received the "Trailblazer of the Year" award in 1994 from the Planned Lifetime Assistance Network of Northeast Ohio. Other major philanthropies include the creation of Gallery One at the Cleveland Museum of Art and the renovation of Severance Hall, home of the Cleveland Orchestra. Mrs. Maltz and her husband, Milton, revived the Playhouse in Jupiter, Florida (formerly the Burt Reynolds Dinner Theater), developing it as a traditional regional theater. A new auditorium seating 500 at the Jupiter campus of Florida Atlantic University's Lifelong Learning Center was named after Milton and Tamar in a ceremony at the University on November 8, 2002. Mr. & Mrs. Maltz are major donors in the Bascom Palmer Eye Institute, University of Miami School of Medicine. Bascom Palmer is the nation's #1 eye hospital according to US News & World Report.
Lisa G. Martin
Board Member
As the CEO and founder of LeapFrog Solutions, Lisa Martin built and grew a marketing communications and management consulting firm for 21 years before positioning it for a strategic sale to Yes& Agency in 2017. She managed and completed a successful two-year earn-out through 2019 and currently consults on strategic marketing communications, internal and external communications, and integrating traditional marketing methods with emerging technologies. Lisa will be seeking an additional corporate board role in 2022, where her contribution can add value. Her extensive international experience includes living in Turkey, France, Canada, Australia, and every geographic region in the US. She worked on the launch of US business operations for 10 companies headquartered in Cairo, Egypt, and projects with NGOs in Morocco, Ethiopia, and Kenya.
Adrian Martinez
Board Member
Adrian Martinez is the Co-Founder and Managing Partner of the EKS Group, LLC - a Service-Disabled Veteran-Owned Small Business based in Tampa, Florida. Since 2006, EKS Group is one of the premier Human Intelligence (HUMINT) tradecraft training companies currently supporting the Department of Defense, Department of Justice, Department of Homeland Security and other US Intelligence Community agencies. Mr. Martinez's 20-year US Army career included 10 years of Foreign Area Officer and Military Attaché assignments in Central America, South America and Africa. After retiring from the US Army in 2001, Mr. Martinez served as a defense contractor for the US Central Command Intelligence Directorate in Tampa, with multiple deployments to Cuba, Afghanistan, Iraq, Djibouti, Qatar, Uganda and Romania. Mr. Martinez is a graduate of the 2013 Leadership Tampa program and active member of the Leadership Tampa Alumni Community Outreach Committee and the Knights of Columbus. Originally from Mayaguez, Puerto Rico, Mr. Martinez received his B.S. in Aeronautical Studies from Embry Riddle Aeronautical University and a M.A. in Latin American Studies from the University of Florida where he currently serves as a member of the Alumni Board.
H. Keith Melton
Founding Board Member

An historical advisor to the US Intelligence Community, H. Keith Melton owns the world's most extensive collections of espionage devices, weapons, and equipment. Part of his large collection is on permanent display inside CIA Headquarters and is featured in his book, The Ultimate Spy Book. Additional books include Spycraft: The Secret History of the CIA's SpyTechs, from Communism to Al-Qaeda, The Spy's Guide to Escape and Evasion, The Spy's Guide: Office Espionage, The Official CIA Manual of Trickery and Deception, and three volumes of Spy Sites. He has produced and been featured in more than 40 television documentaries on espionage and served as a consultant to the FX hit show "The Americans."
Mara A. Motherway
Board Member
Chief Growth Officer at Epirus, Mara Motherway is a recognized public policy expert and a retired US Naval officer with more than 21 years of service. With 25 years of government and private sector experience in strategic intelligence, acquisition, congressional affairs, organizational design, and business development, Ms. Motherway is a problem solver and innovator. While in government, her diverse career included deploying to the Middle East in support of combat operations, leading the Pentagon Division of the Joint Intelligence Task Force for Counter Terrorism, directing current intelligence operations for the Navy, managing legislative affairs for the Defense Intelligence Agency, and serving as the strategic advisor to the Director of the Defense Intelligence Agency. Ms. Motherway was previously a board member for Naval Intelligence Professionals and currently serves on the Blue Star Families Board and the AFCEA Intelligence Council and National Defense Industrial Association Board. In 2018 and 2019, The Hill selected her as one of Washington's Top Lobbyists for a Fortune 500 company.
Vice Admiral Peter Neffenger, USCG (Ret.)
Board Member
Vice Admiral Peter Neffenger was appointed in 2015 to lead the Transportation Security Administration (TSA), a position he held until January 2017. Prior to this he enjoyed a distinguished 34-year career in the US Coast Guard, including serving as the 29th Vice Commandant and as the Deputy National Incident Commander for the 2010 BP Gulf oil spill, the largest and most complex in US history. Business Travel News named him one of the 25 most influential business travel executives of 2016 in recognition of his transformation of the TSA. He is a recognized expert in national security and crisis leadership and serves on several corporate and advisory boards. He holds an MPA from Harvard University; an MA from the US Naval War College; an MA in Business Management from Central Michigan University, and a BA from Baldwin Wallace University. He is a two-time recipient of the Department of Homeland Security's Distinguished Service Medal and is a Distinguished Senior Fellow at Harvard University's National Preparedness Leadership Initiative and was previously a Distinguished Fellow at the Atlantic Council.
Jill Singer
Board Member
Vice President of National Security at AT&T's Public Sector and Wholesale Solutions unit, Jill Singer leads AT&T business activities for the Intelligence Community—delivering strategic technology solutions and services to national security agencies. Her thirty-plus years of federal government and industry experience include positions as Chief Information Officer (CIO) for the National Reconnaissance Office (NRO), Deputy CIO for the Central Intelligence Agency, and Director of the Diplomatic Telecommunications Service for US Department of State. Ms. Singer serves on the Board of Trustees for the University of West Florida as an executive-on-grounds at the University of Virginia. She previously served on the board of the Intelligence and National Security Alliance.
Nikki Stokes-Thompson
Board Member
Nikki Stokes-Thompson serves as Chief of Staff to Ariel Alternatives, LLC,
where she is primarily responsible for operations and investor relations. She sits on the Risk Committee for Ariel Investments, serves as the liaison to the advisory board of Ariel Alternatives and the shared services team at Ariel Investments, and works with the firm's executive leadership on strategic growth. Ms. Stokes-Thompson joined Ariel Investments in April of 2020 as Chief of Staff to Mellody Hobson, the Co-CEO and President of Ariel Investments. Prior to Ariel, Ms. Stokes-Thompson worked at the National Basketball Association as Marketing Partnerships Lead for the NBA Gatorade League. She was also responsible for acquiring new business for the league and negotiating incremental deals. During her time at the NBA, she served as the Co-Chair of its Black employee resource group, Dream in Color. Her previous experience includes roles at Under Armour and the office of US Senator Cory A. Booker. Ms. Stokes-Thompson graduated from Georgetown University, where she was a George F. Baker Scholar and earned a BA in Government as well as a minor in African American studies.
Col. Alphonso Trimble, USMC (Ret.)
Board Member
Colonel Alphonso Trimble retired from a long and distinguished military career in 2020 and is currently serving as the Director, Business Development for BAE Systems of the Intelligence and Security's Integrated Defense Systems Business Unit to drive strategic growth. He commanded the Marine Corps' largest logistics base where he led numerous energy security and sustainability projects. He served as the Operations Officer for US Forces Korea and the United Nations Command to help maintain regional security and economic stability. He is a former MiT Seminar XXI International Affairs Fellow, holds an MBA from Boston University; a Certification in Digital Transformation from MIT and is currently serving on the Atlantic Counsel's Veterans Advanced Energy Project (VAEP) Advisory Committee.
Grant Verstandig
Board Member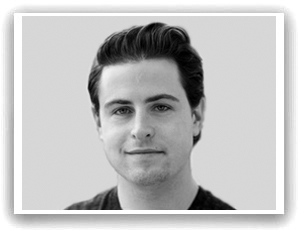 Grant Verstandig is a Founding Partner of Red Cell Partners, an investment and incubation platform that backs, builds, and scales transformative, technology-led businesses in healthcare and defense. Mr. Verstandig is an accomplished entrepreneur, investor, and technology advisor. He has founded and scaled numerous businesses including Rally Health, a consumer-centric digital health company acquired by UnitedHealth Group; Epirus, an AI-enabled power management company focused on directed energy defense applications; and Zephyr AI, an AI platform developing novel methods to characterize and cure disease. From 2017 to 2021, he served as Chief Digital Officer of UnitedHealth Group and now serves as Senior Advisor to the CEO. He has backed many technology-led companies from their earliest stages, including NexImmune (NEXI), where he serves on the board. A respected technologist as well as practitioner, He advises public and civic institutions, including the NSA, serving as senior advisor on advanced analytics, technology, and AI. He founded the Verstandig Family Foundation and serves on the boards of other non-profits, including the Greater Washington Partnership, the International Spy Museum, and the Third Option Foundation that seeks to heal, help, and honor members of the CIA's Special Operations community and their families.
Damon Walsh
Board Member
Damon Walsh is a retired US Army Officer with over thirty years of combined military and defense industry experience representing large and small corporations. Mr. Walsh served as an Infantry and Special Forces officer at multiple levels of command and staff and was then selected for duty in the Army Acquisition Corps and served in a wide variety of contract and program management assignments. He is a veteran of Operations Desert Shield/Desert Storm, Provide Comfort-I, Provide Comfort-II, Uphold Democracy (Haiti), and Iraqi Freedom. Retiring from the Army in 2005, Mr. Walsh joined Force Protection Industries ultimately becoming Executive Vice President-Customer Operations. He later served as President of Jet-Hot High-Performance Coatings and in 2012 he accepted a position as President of Synexxus, Inc, a defense contractor specializing in software and electrical engineering services for the defense industry. In 2015 Mr. Walsh co-founded Mission Solutions Group, Inc (MSG) and continues as its Chairman to this date. MSG acquires, integrates, and operates businesses in the Communications and Cyber-Security realms completing 7 transactions since its inception.
Matthew Wheelock
Board Member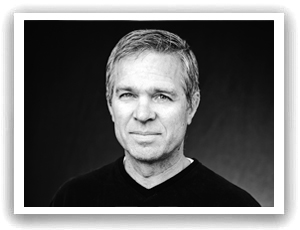 Matthew Wheelock is an Associate Professor at the University of Virginia's School of Education and Human Development, where he serves as the Innovation Program Area Director and directs the Education Doctorate Program, Education Specialist Program, and the dual degree MEd/MBA program that is offered in conjunction with UVA's Darden School of Business, where he also teaches. He is also the founder of Live It Learn It, an award-winning nonprofit organization that provides experiential learning programs to students in Title I public schools in Washington, DC and has reached more than 20,000 students since its founding in 2005. Mr. Wheelock's work focuses on improving opportunities and outcomes for K-12 students, particularly those in Title I public schools. He is particularly interested in progressive educational models, experiential learning, and other innovative approaches that promote student agency, self-efficacy, and motivation – and create pathways to success for students who have previously struggled in school.
Katherine Wood
Board Member
Katherine Wood has an extensive background in technology start-ups and high growth environments with broad functional experience in Business Development, Strategic Alliances, and Channel Management. Her experience spans private, defense and intelligence sectors. As the founder of Gleda Advisors, she creates and implements strategies that promote growth, sustainability and profitability. Ms. Wood's broad philanthropic service has included: Board Member & President of The Light of Healing Hope Foundation, Board Member of Horizons Greater Washington, Advisory Board Member of Second Chance Employment Services, Vice Chairman of The French Heritage Society and she served on the Women's Committee of The National Museum of Women in the Arts.
In Memoriam
Peter Earnest
Board Member
Peter Earnest was the Founding Executive Director (Emeritus) of the International Spy Museum Mr. Earnest's 36-year CIA career included more than 20 years in the Agency's Clandestine Service. A member of the CIA's Senior Intelligence Service, he was awarded the Agency's Intelligence Medal of Merit for "superior performance" throughout his career. Mr. Earnest also served as the Agency's principal spokesman in his final posting, developing and implementing a strategy of greater openness with the media and the public.
---
Officers
Tamara Christian - President
Mary Henderson - Secretary
Pam Fitzgerald - Treasurer
The views and opinions expressed by members of the International Spy Museum's Boards represent their individual thoughts and do not represent the position of the International Spy Museum or any of its corporate partners & affiliates.