Artifact Fund
Support the International Spy Museum!
Donations enable SPY to purchase important artifacts, helping us tell a more complete story and keeping our museum exhibits fresh. Learn about the kinds of projects and programs donor contributions make possible!

FEATURED ARTIFACT

Washington Spy Letter

On February 4, 1777, George Washington wrote this letter enlisting Mr. Nathaniel Sackett, a New Yorker who had proven himself a valuable spy catcher, as his "intelligence director." Washington agreed to pay him $50 per month plus $500 to set up a spy network. The letter served as the launching point for an intricate and secretive intelligence network known as the Culper Spy Ring that would in large part save the American Revolution.
240 years later, we honor the rich legacy of America's first Spymaster and our most revered artifact -- Washington Spy Letter.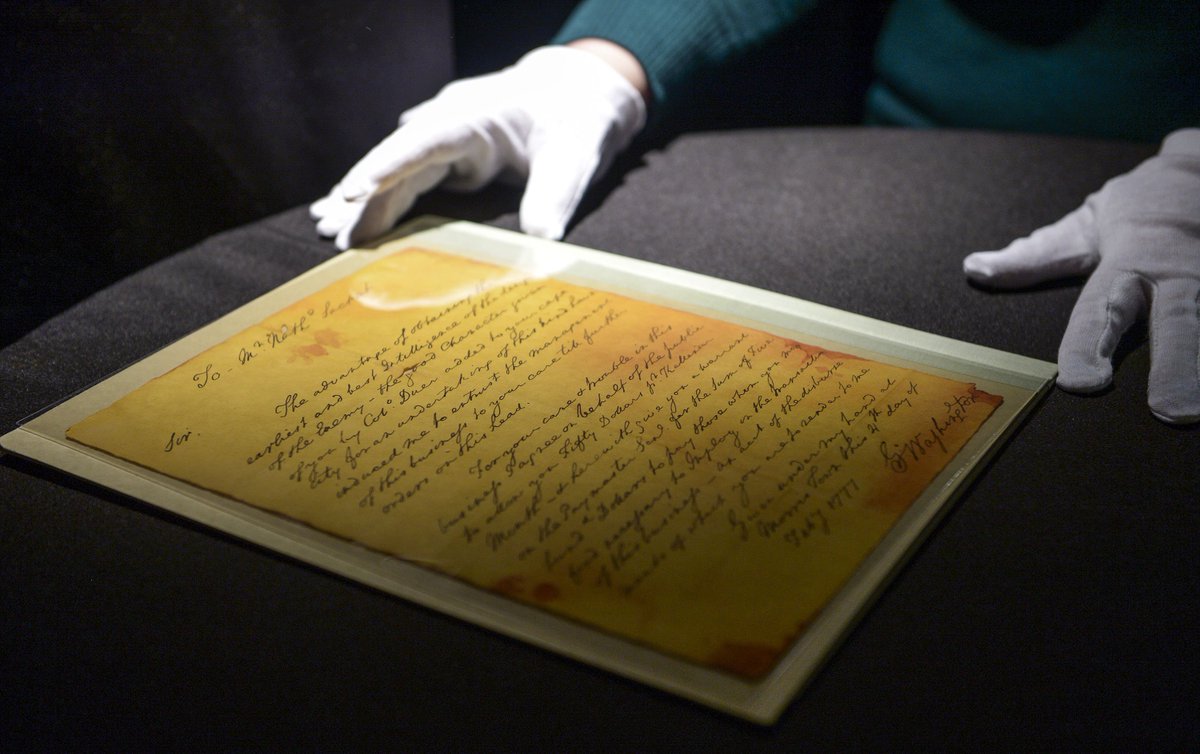 For the scores of decades since it was written, the document remained in Nathaniel Sackett's family until it was acquired by the International Spy Museum and publicly exhibited for the first time in 2002.
Due to its age and fragility, the letter is privately stored offsite ten months out of the year, with an exact replica in its place. It is exhibited under a low light and can be displayed for only two months each year - President's Day Weekend.
Please join us and support the preservation of the founding document of American Intelligence. > DONATE HERE
--------------------------------------
The International Spy Museum, a 501(c)(3) private non-profit, operates completely independent of tax money or government funding. Your donation supports the Museum's research, exhibitions, and educational programming.