The school year is in full swing and we are bustling at the International Spy Museum.
Now's the time to book your spring field trips and virtual field trips - our schedule is filling up! You may have heard the news that the Spy Museum is moving and is planning to convert to non-profit status. Our intended new home is the historic Carnegie Library at Mount Vernon Square, across the street from the DC Convention Center. We are excited to break ground and dig under to create new exhibition space in 2015 with a planned opening in 2017.
As educators we are most excited about the opportunity to renew, revise, and revitalize our exhibition content and methods. In the eleven years since the Spy Museum has opened a lot has changed, both in the world of intelligence and in the world of exhibition design. If you've been to the Spy Museum and thought..."gee I wish they had..." or "it would be great for my students if the Spy Museum could..." Now is the time to let us know as we are re-thinking the Museum experience and would love your input.
Let us know your ideas, dreams, wishes and we will see if we can make them come true in the new Museum. Here's the catch. You need to contact us! It's easy, just shoot me an e-mail and let's chat about your vision for the new Spy Museum. I look forward to hearing your ideas.
Thanks for spying on us!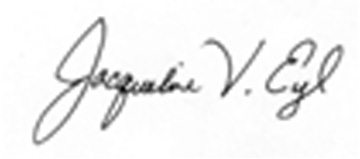 Jacqueline V. Eyl
Youth Education Director
202.654.2842
jeyl@spymuseum.org