You can't visit the Spy Museum right now, but we can tell you some of our favorite stories about the spies who live on in our galleries and why not do it over a cocktail? Join us online for a virtual happy hour.
Bombs Away Brewery will be beaming in from Albuquerque, NM, home of the world's largest hot air balloon festival with over 500 balloons dotting the desert sky every fall. Bombs Away will be sharing the inspiration for three of their craft brews— Proximity Pilsner, All Clear! Apple Beer, and Bombs Away I.P.A. Support a local craft brewery in your state, grab your favorite brew that will lift your spirits, and join us for a thrilling tale.
This evening curator/historian Vince Houghton will explore the fantastic world of "elemental" espionage. From the Napoleonic War to WWII, balloons have been both a vehicle for spies and a delivery system for destruction and deception. Houghton will be joined by James L. Green, NASA's chief scientist, who is an expert on Thaddeus Lowe, Chief of the Aeronautic Corps of the Army of the United States during the Civil War. Lowe is featured in the Museum's Looking, Listening, Sensing exhibition. Get ready for an evening of history, science, and balloon artistry.
You're welcome to ask questions after the talk—whether they relate to balloons or bartending!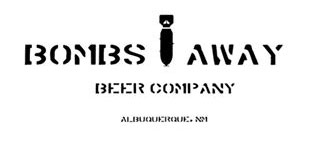 Drink: Support a Local Brewery!
Bombs Away Brewery is providing inspiration this week as they share three of their craft beers—
Proximity Pilsner
All Clear! Apple Beer
Bombs Away I.P.A
Find a local brewery in your neighborhood, check to see if they are doing curbside pickup, and cheers!
Not sure where to start? Try this Brewery Finder.
Join our Mission: Resilience campaign to support these programs and keep the Spy Museum strong through the current crisis.