Rendezvous Info
Tickets: Free!
Briefing
In June of 1942, President Franklin Roosevelt met with British Prime Minister Winston Churchill at Roosevelt's Hyde Park home. Roosevelt proposed a plan--to take over development of the atomic bomb combining it with the British program and basing it in the United States. That same month the President ordered the Army to take responsibility for producing the bomb.
Join Raymond J. Batvinis, author of Hoover's Secret War Against Axis Spies, as he explores the crucial reason behind the decision. Batvinis, who served for twenty-five years as an FBI special agent and supervisory special agent, will share this remarkable story of counterintelligence, German atomic espionage efforts, FBI-British wartime relations, and radio deception conducted during the most critical part of the Second World War.
Hoover's Secret War Against Axis Spies will be available for sale and signing at the event.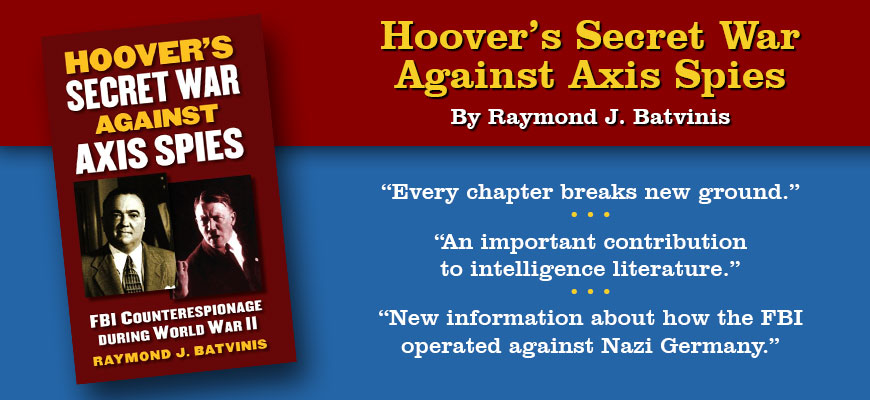 Back to Calendar